Tile Roofs for Cleveland Homes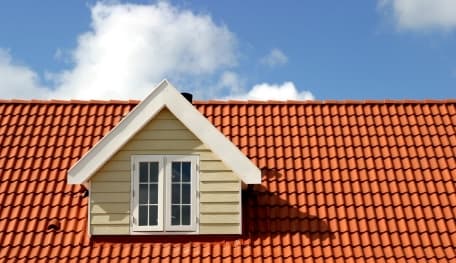 Tile roofing is available in many different types of materials including clay, concrete, and slate. When it comes to durability tile roofing is a great choice. Tile roofing is that it can last for several decades, even up to eighty years without needing replacement. Many other roofing materials only last up to a maximum of thirty years. This can several save thousands of dollars in roofing over the years. Tile roof is also really easy to replace the individual tile.
Another benefit to tile roofing is that improved air circulation and insulation. In the summer tile roofing helps shed solar heat and in the winter it helps insulate. Tile roofs are also fire resistant, which is another huge benefit. Roof tiles come in a large variety of different sizes, shapes and colors.
Upper Level Roofing and Construction, Inc is an expert with it comes to tile roofing. From installing tile roofs to repairing and replacing damaged roof tiles, our Cleveland tile roofing contractors have the expertise and qualifications to ensure your roofing project is completed on time, on budget, and with beautiful, high quality results that last.
Our Tile Roofing Provides the Following Detailed Services
Tile Roofing
Tile Roofs
Concrete Tiles
Clay Tiles

New Roof
Roof Tiles
Roof Repairs
Roofing Company

Roof Installation
Roofing
Roofing Tiles
Recent Articles & Tips
Storm damage is a broad term for various weather-related events, from heavy wind and rain to severe hail or ice. Your roof is subjected to the elements and harsh temperature extremes every day of the […]
READ MORE
Your Cleveland roof is the first line of defense for your home against rain, snow, sun, hail, etc. It needs to be of the best quality or else as it's subjected to ordinary wear and tear; it will easi […]
READ MORE