Tamko Asphalt Shingles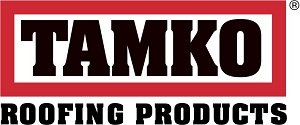 Year after innovative year. A lot has changed since TAMKO® first opened its doors with a single asphalt shingle line in 1944. But one thing remains the same: TAMKO's commitment to constantly moving the industry forward.
Tamko carries a wide selection of asphalt shingles that are know for their long lasting durability. Tamko also carries energy-efficient shingles that are designed to reflect more of the sun's energy compared to ordinary shingles. This can help to lower roof temperatures and thus reduce the amount of energy required to cool your home.
Recent Articles & Tips
Storm damage is a broad term for various weather-related events, from heavy wind and rain to severe hail or ice. Your roof is subjected to the elements and harsh temperature extremes every day of the […]
READ MORE
Your Cleveland roof is the first line of defense for your home against rain, snow, sun, hail, etc. It needs to be of the best quality or else as it's subjected to ordinary wear and tear; it will easi […]
READ MORE