Riding The Storm Out - Don't Let Your Insurance Claims Make Things Worse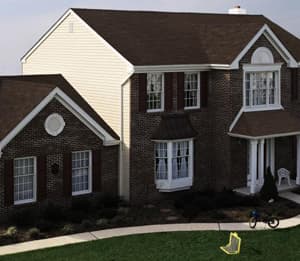 Storm damage is a broad term for various weather-related events, from heavy wind and rain to severe hail or ice. Your roof is subjected to the elements and harsh temperature extremes every day of the year. Without proper care and maintenance, this alone can lead to problems like leaks.
A quality roofing system made from high-quality materials and labor that gets regular inspections and repairs should give you anywhere from 20-70 years of life, depending on the roofing system type.
However, storm activity can damage or even destroy your roofing system in a matter of minutes, so having it checked afterward is a necessity. Make sure you team up with a professional roofing contractor to get the service that you need.
Dealing With Storm Damage Claims
Receiving Storm Damage Repair starts with your Storm Claim. So if a strong storm system moves through, it's time to get an inspection, even if you don't think you have any repair needs.
The average homeowner thinks a visual scan from the ground level of the roof's exterior without any training is a good enough assessment. This is often a mistake, and you find out months later your rooftop has sustained damage.
Be aware of your timeframe, and make sure that you get your roof checked out before that time passes. In some cases, the roof may need to be replaced even when, to an untrained eye, it doesn't look like there's an existing problem.
Make it a point to familiarize yourself with what your policy covers - not all carriers cover what you think. Some carriers only cover the entire roof if it was brand new. You don't want to find out which type of coverage you have after a disaster.
Getting The Needed Insurance Repairs
Storm damage and resulting repairs come in many forms. You may need insurance repairs for things like:
Water Damage: Water intrusion can affect the roof, the attic, or both.
Damaged or Missing Flashing: Flashing is used in places like the roof edge and around skylights, and if it's compromised, your roof will leak.
Shingle Condition: Shingles that are obviously torn or have holes are one thing, but even dents can be a real problem for your shingles and overall roofing system.
Compromised Sealant: Roof sealant that's found in the same areas as flashing can become damaged during severe storms or even heavy rains.
The age and current condition of your roof play a role in how well your roof fairs during inclement weather. Be a diligent homeowner and stay proactive with preventative maintenance, including regular inspections. When you find yourself in need of Certified Roof Inspections or insurance repair in Cleveland, call Upper Level Roofing and Construction for superior service.