Roof Replacement for Your Cleveland Home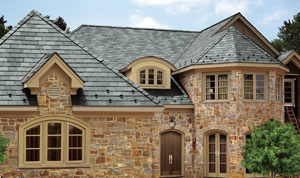 Roofs in Ohio endure some of the most extreme weather. Between the harsh cold winters, hot summers and UV rays you roof needs to be replaced overtime no matter the quality of your roofing materials.
Upper Level Roofing and Construction, Inc specializes in residential roofing services including roofing repair, storm damage roof repair and roofing installation. Our Cleveland roof replacement experts can replace any type of roof such metal roofs, slate roofs, tile roofs and all other types.
We pride ourselves in only using the top quality of roofing materials. We use products from CertainTeed, GAF, ShingleMaster and other top quality roofing materials. We have the latest technology and tools to help select the right roofing materials for your and the right color to compliment your home's exterior. Our goals it offer the highest level of roofing services and expertise, and to have you roof replace in no time.
We want your experience with Upper Level Roofing and Construction, Inc to be a pleasing one. We provide quality craftsmanship that will last from years to come, excellent customer service and constant communication throughout your entire roof replacement. Whether you need a new roof or a roof replacement, our professional Cleveland roofers can help you choose the perfect roof for your home and within budget.
Recent Articles & Tips
Storm damage is a broad term for various weather-related events, from heavy wind and rain to severe hail or ice. Your roof is subjected to the elements and harsh temperature extremes every day of the […]
READ MORE
Your Cleveland roof is the first line of defense for your home against rain, snow, sun, hail, etc. It needs to be of the best quality or else as it's subjected to ordinary wear and tear; it will easi […]
READ MORE