Siding For Cleveland Homes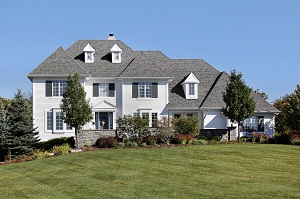 Kurt Meng is the owner/operator of Upper Level Roofing and Construction, Inc of North Ridgeville Ohio. As a certified Master Craftsman and Installer of CertainTeed and Wolverine Siding products, Upper Level Roofing and Construction, Inc offers the best quality materials installed using modern techniques that insure your home improvement project is done the right way.
Vinyl siding is popular for its durability, energy efficiency, easy maintenance and low cost options. Working with a local home improvement company, like Upper Level Roofing and Construction, Inc, can save money while receiving excellent service, quality products and help keep your money within the local community. Upper Level Roofing and Construction, Inc is a proud member of the North Ridgeville Ohio Chamber of Commerce and supports many local activities, charities and sporting events.
Upper Level Roofing and Construction, Inc has over 50 years combined experience in the home improvement industry and while vinyl siding is one of the most popular options, our Cleveland vinyl siding experts have experience in all types of home siding including hardboard and fiber cement. Your home improvement siding project will be simple and affordable while working with some of the most knowledgeable craftsman in the industry.
Proper installation of home siding is just as important as the quality of materials used. Upper Level Roofing and Construction, Inc knows what a great siding job looks like and understands the importance of proper installation and that the smallest details will make a difference between a good siding job and a great siding job. Contact Upper Level Roofing and Construction, Inc today for your home siding project, they will give you the knowledge you need to choose the best materials for your home at a budget that is affordable.
Vinyl Siding
Vinyl Siding is practically maintenance free and due to it's many styles, patterns and color options it never needs paintingor sealing. The life expectancy is 10 times that of wood siding, especially in regards to the damage termites can cause. Vinyl siding is more affordable than brick, stucco, and both wood and aluminum siding. Optionally, you can have insulated underlayment (insulated backing) installed with your vinyl siding and enjoy the benefits of up to 20% increased energy efficiency.
Steel Siding
Steel Siding is very durable, strong and handle weather much better than vinyl siding. Steel siding is also highly resistant to water, so you know your home will remain dry. With proper maintenance, steel siding could last as long as your home. Seamless steel siding is measured and cut, and literally wraps around your home. As for safety, steel siding is highly fire-resistant.
Fiber Cement Siding
The array of options you have with Fiber Cement Siding includes many different textures, color matching, different sizes and different shapes. The durability is also great as the texture does not easily warp and the color doesn't fade easily. Fiber cement siding has warranty benefits due to the freshness of its paint lasting an expected 7 to 15 years. Also, since fiber cement siding is designed for easy installation, the installation costs less than the installation of natural stone, cedar, wood siding, and hardboard siding.
Natural Stone Siding
When it comes to beauty and elegance that suggests strength and permanence, Natural Stone Siding is unmatched. Natural stone siding gives your home the authentic and unique beauty. Stones were used in ancient times with Castles and Fortresses because of the impenetrable strength. Your family deserves the same fortress-like exterior walls as another means of protection from not just people, but the weather.
Wood Shake Siding
Wood Shake siding has been around for a very long time. You can get wood shake siding in different types of wood, although you will find cedar being more commonly used. The best thing about wood shake siding is that it's natural, unlike vinyl and steel. Wood shake siding is durable and can be stained or painted any color. If elegance is your preference, wood shake siding is for you.
Recent Articles & Tips
Storm damage is a broad term for various weather-related events, from heavy wind and rain to severe hail or ice. Your roof is subjected to the elements and harsh temperature extremes every day of the […]
READ MORE
Your Cleveland roof is the first line of defense for your home against rain, snow, sun, hail, etc. It needs to be of the best quality or else as it's subjected to ordinary wear and tear; it will easi […]
READ MORE