Garage Construction For Your Cleveland Home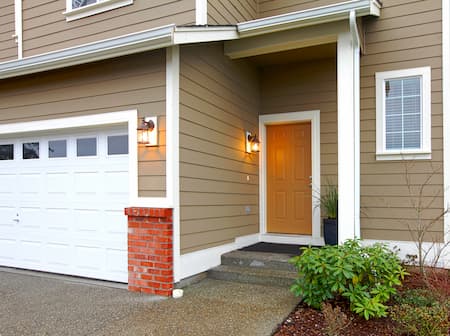 We can all agree that leaving our vehicles parked outside in the Cleveland streets or in the driveway exposed to the elements, and other vehicles, is not a great option. Fortunately, Upper Level Roofing & Construction are the roofing contractors that can help you out with that situation by providing professional garage construction.
Garage construction is a home construction project that protects your expensive equipment, namely your car, but there are other things people store in their garages, such as:
Riding Lawn Mowers
Exercise Equipment
Home Improvement Tools
Lawn & Garden Tools
Washer & Dryer
Garage Storage Is For More Than Just Your Vehicle
For a lot of homeowners, garage space isn't just for vehicles, lawnmowers, or tools. When you have more "stuff" than house, then a lot of the excess finds its way to the garage.
Things like:
Holiday Decorations
Seasonal Clothing
Outdoor Toys & Games
Sports Equipment
If you don't have an attic or a basement, then garage construction is an ideal option. You'll be able to store, not just your vehicle, but all the overspill from your house that's been packed into your closets, under your bed, or any other available space.
Take your home space back with new garage construction for your Cleveland property.
Workshop or Crafting Space
A popular use of a garage is a home workshop. When you don't want to work inside the house, and you're working with tools and equipment that really belong indoors, like an air compressor or chemicals, then a garage would be the perfect place.
Upper Level Roofing & Construction can help you no matter the type of home addition you're looking for. We're locally owned and have the experience to make your ideal room addition a reality, all without disrupting your daily life.
Recent Articles & Tips
Storm damage is a broad term for various weather-related events, from heavy wind and rain to severe hail or ice. Your roof is subjected to the elements and harsh temperature extremes every day of the […]
READ MORE
Your Cleveland roof is the first line of defense for your home against rain, snow, sun, hail, etc. It needs to be of the best quality or else as it's subjected to ordinary wear and tear; it will easi […]
READ MORE