Chimney Services for Cleveland Homes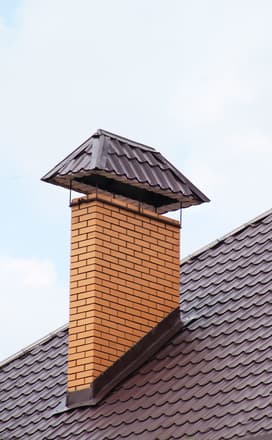 Our Upper Level Roofing and Construction staff has years of experience providing top quality and expert services to home owners through out our service areas. That same top level performance goes into our Chimney services. From rebuilding, cleaning, log inserts, to repairs we will be happy to bring you all your chimney contractor needs.
A broken and damaged chimney can cause complete havoc on your home. Water damage, infestation, and ash build up are just a few of the larger scale problems that can occur from a damaged chimney. Don't let unnecessary harm come to your home or family call Upper Level Roofing and Construction, to get an estimate today.
Need a chimney cleaning? We can handle that too. Just like any other part of your home, your chimney requires regular maintenance to keep it working the way it should. For your chimney that maintenance includes cleaning. Build up and deposites can cause a slow down in air flow, and can also allow buildup of dangerous material to occur. Keep your chimney clean and clear, and rest easy knowing you got the best service possible by using your trusted friends at Upper Level Roofing and Construction.
Our Chimney Experts Provide the Following Detailed Services
Chimeny Cleaning
Chimeny Installation

Brick Chimney
Stone Chimney
Log Inserts

Chimney Services
Chimney Refinishing
Recent Articles & Tips
Storm damage is a broad term for various weather-related events, from heavy wind and rain to severe hail or ice. Your roof is subjected to the elements and harsh temperature extremes every day of the […]
READ MORE
Your Cleveland roof is the first line of defense for your home against rain, snow, sun, hail, etc. It needs to be of the best quality or else as it's subjected to ordinary wear and tear; it will easi […]
READ MORE