Insurance Roof Repair Specialists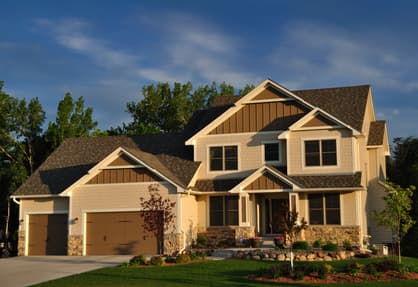 Repairing your roof is already a dread some task, but having to deal with your insurance company to pay for the repair and make sure every thing is submitted properly just ads to the frustration. At Upper Level Roofing and Construction, Inc, we feel your pain, and our expert Cleveland roofing contractors will help you every step of the way with repairing your roof and get the claim processed with your insurance company.
Certain roofing contractors will not do roofing repairs and will insist that you need a brand new roof. That is why our roofing company is different. It is hard to find an honest roofing contractor, which is why we pride ourselves on the reputation we have built in the Cleveland area of being an up-front and honest roofing contractor. At Upper Level Roofing and Construction, Inc, we will fully inspect your roof, pinpoint any problems and offer you the best solution at an affordable price.
When performing your repair, we will make sure that everything is covered under your insurance claim, if not we will not make any repairs until you know what is not covered and what the price will be. Our expert Insurance roof repair contractors are here to make your roof repair and insurance claim process less stressful.
Recent Articles & Tips
Storm damage is a broad term for various weather-related events, from heavy wind and rain to severe hail or ice. Your roof is subjected to the elements and harsh temperature extremes every day of the […]
READ MORE
Your Cleveland roof is the first line of defense for your home against rain, snow, sun, hail, etc. It needs to be of the best quality or else as it's subjected to ordinary wear and tear; it will easi […]
READ MORE